Osteopathic Manual Therapy
Manual Osteopathy is a profession that uses manual diagnosis and manual treatment modalities that are based upon the principles defined by the founder of Osteopathy, Dr. Andrew Taylor Still. Osteopathy seeks to find and correct areas of contention, thereby allowing the body to reset and injuries to heal. These principles are applied with rehabilitation approaches to injuries, for systemic disruptions and maintenance of good health.
Manual Osteopathy defined by Dr. Still:
It is a scientific knowledge of anatomy and physiology in the hands of a person of intelligence and skill, who can apply that knowledge to the use of man when sick or wounded by strains, shocks, falls, or mechanical derangement or injury of any kind to the body. An up-to-date osteopath must have a masterful knowledge of anatomy and physiology.
Curing diseases by skillful readjustment of the parts of the body that have been deranged by strains, falls, or any other cause that may have removed even a minute nerve from the normal, although not more than the thousandth of an inch. He sees cause in a slight anatomical deviation for the beginning of disease. (Andrew Taylor Still, 1902)
Manual Osteopathy has a rich history beginning in the USA with Dr. Andrew Taylor Still. Dr. Still was a physician that realized basic fundamental principles were lacking in medical practice. After the death of his wife and children to illness, he embarked on a journey into functional anatomy and philosophy. After years of research and practice he coined the term Osteopathy and began teaching this new art and began teaching this new art and science in 1892 in Kirksville, Missouri, USA at the American School of Osteopathy.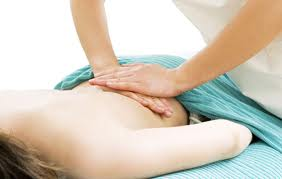 The fundamental principles that he used to found Osteopathy are (CAO-HHS):
The body is a complete unit (mind, body, and spirit)

Structure (anatomy) and function (physiology) are interrelated on all levels

The body is self healing and self regulating

Rational treatment is based upon these principles

The Osteopathic oath
I do hereby affirm my loyalty to the profession I am about to enter. I will be mindful always of my great responsibility to preserve the health and the life of my patients, to retain their confidence and respect both as a physician and a friend who will guard their secrets with scrupulous honor and fidelity, to perform faithfully my professional duties, to employ only those recognized methods of treatment consistent with good judgment and with my skill and ability, keeping in mind always nature's laws and the body's inherent capacity for recovery.
I will be ever vigilant in aiding in the general welfare of the community, sustaining its laws and institutions, not engaging in those practices which will in any way bring shame or discredit upon myself or my profession. I will give no drugs for deadly purposes to any person, though it may be asked of me.
I will endeavour to work in accord with my colleagues in a spirit of progressive cooperation and never by work or by act cast imputations upon them or their rightful practices.
I will look with respect and esteem upon all those who have taught me my art. To my college I will be loyal and strive always for its best interests and for the interests of the students who will come after me. I will be ever alert to further the application of basic biologic truths to the healing arts and to develop the principles of osteopathy which were first enunciated by Andrew Taylor Still.