Help to make your childs health the best it can be
One of a parents greatest priority when it comes to their children is working to ensure their optimal health, comfort and joy. At KIH we care about your kids as much as you do, because we are also parents. Read more about the wellness care we provide as well as the specific treatment plans designed for common ailments in children. These solutions have been designed by our very own Naturopathic Doctors who are all trained and experienced in working with paediatric concerns.
Our Holistic Nutritionist, Leora Barak, is also able to help support your child's needs from a holistic nutritionist perspective. Read more about all of the treatments we offer for your little one(s) below.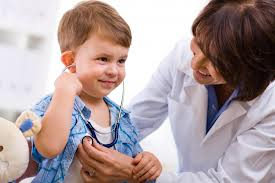 Our Children's Well-Care Plan
Not only do we care about what the child will become tomorrow, but we also care about who they are today! Their current health will effect their future well being which is why we focus on well-childcare as a key component of our pediatric patients treatment plans, not just sick care! Read on about our approach to children's wellness care here.
Paediatric Well-Care Plan