Time To Think About The Health Of Your Heart?
Did you know that if all forms of heart disease were eliminated, your average life expectancy would increase by almost 7 YEARS?! Unfortunately, despite efforts to lead a healthy life, other factors like genetics or stress can lead to suboptimal heart health. If you have heart disease concerns (e.g. abnormal cholesterol and blood sugar levels), or are eager to prevent them from developing, there are many effective natural treatments to consider that do not involve medication to consider.
A Complete Assessment:
The HealthSmart approach, led by our Naturopathic Doctors is designed to identify the root issues contributing to your concerns. This is accomplished through one or a combination of the following:
A complete health and lifestyle review to identify your overall cardiovascular risk

A complaint-oriented physical exam

Waist to hip measurements and body composition testing

A review of relevant blood work and recommendations for any additional testing
Our Integrative Approach to Treating Heart Disease:
Once the core issues have been uncovered, we provide our patients with practical treatment guidelines based on the most up-to-date information available on best lifestyle, nutrition and supplement practices. This will include one or a combination of the following:
Follow up appointments to reassess progress, measurements and body composition tests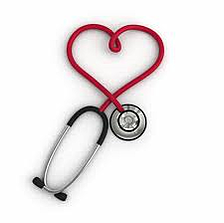 Common benefits of this plan include:
1. Weight loss and body fat reduction
2. Improved energy levels
3. Decreased blood pressure, cholesterol and blood sugar levels
4. Improved heart health awareness and overall self-empowerment
Start Today!
The HeartSmart program is just what you need to be informed on the most advanced methods available to keep your body and mind in optimal health and harmony. Don't waste another day not feeling your best! Fill out the form below and we will be in touch very shortly to get you started.
Book a Free Consult