What's New At KIH Clinic!
Below is a listing of what's new and exciting at the clinic. You can also view our past monthly newsletters here.
Looking For a Gift That Says You Care?
Pamper your loved one this holiday with a massage from our Registered Massage Therapist, Dorota Lombardi. She specializes in Swedish, aromatherapy and hot stone massage techniques and will treat your loved one with the special care they deserve.
---

Introducing Sarah Tayebi, Naturopathic Medicine Graduate
Sarah Tayebi is a Licenced Medical Doctor in Iran since 2005 and a recent graduate of the Canadian College of Naturopathic Medicine with a Doctorate in Naturopathic Medicine.
She integrates her knowledge and experience of conventional medicine, treatments and side effects of medications with naturopathic medicine as it allows her to provide clients with a well designed and customized treatment plan.

Her areas of focus are; integrative cancer support, chronic fatigue syndrome and fibromyalgia, paediatric and adolescence.
---

Introducing Giovanna Capozza, Bioenergetic Medicine Practitioner
Giovanna is a Bioenergetic Medicine Practitioner, she works with the body's energy system to determine what weakens or strengthens the body via muscle testing. From there, using the BER device (similar to acupuncture) she is able to bring balance back into the system, eliminate bothersome symptoms and allow the body to heal itself.

She is offering complimentary 30-minute consultations for anyone who is interested in any of her specialties (in person or remotely).


---
We're Hiring a Registered Massage Therapist
Kleinburg Integrative Health is looking for a Registered Massage Therapist to provide massage services to adults and adolescents of both the clinic and Kleinburg Community.
---
We're Hiring a Naturopathic Doctor

Kleinburg Integrative Health is looking for an enthusiastic and high achieving Naturopathic Doctor.
---
NEW Digital Cookbook from Leora Barak, RHN!
Leeks, Limes & Love is a compilation of some of my family's favourite recipes. The recipes here are healing, nourishing and absolutely delicious. They're also really easy and quick to prepare, with just a few wholesome ingredients.
---
COVID Update: Our Office Is Open Again For In Office Visits!
We are please to announce that we are fully reopened as of Monday June 1st, 2020. On May 26th the restriction on "non-essential healthcare services" was lifted and we are able to provide in-office care once again.

In an effort to ensure everyones safety, we have made in office changes in accordance with Public Health and the Ministry of Health of Ontario.
Please read the full details here.
---
Women of Influence interview with Leora Barak, RHN
We are so proud to announce that one of our very own, Leora Barak, RHN, was featured as one of Canada's Women of Influence! Read the interview here.
---
The Top 3 Strategies to Support Your Immune Health while Social Distancing
Dr. Polina Mak, ND created this free guide for some helpful tips. Check out the guide here.
---

Gut Health Community from Dr. Polina Mak, ND
Are you looking for advice to help you feel great during this difficult time? Dr. Polina Mak, ND is offering live weekly Q&As in her Facebook group called Gut Health Community every Friday at 12 PM EST.. Join Dr. Mak's Facebook group here.
---
FREE 20-Minute Psychotherapy Sessions
Our Registered Psychotherapist, Alexandra Gusinsky, is generously offering free 20-minute support sessions for people in the KIH Clinic community to help you through this challenging time. View her video and get additional details here.
---
April 2020 Practitioner of the Month
The practitioner of the month for April 2020 is Dorota Lombardi, RMT, CAHP.
Dorota is a Registered Massage Therapist and a Certified Aromatherapist working at Kleinburg Integrative Health. She is registered and in good standing with both the College of Massage Therapists of Ontario and the Canadian Federation of Aromatherapists. She speaks English and Polish and is currently learning Italian.
Dorota incorporates the foundations of General Swedish massage techniques into her treatment plans and is also certified to use supporting modalities such as Cupping massage, Hot Stone massage and Aromatherapy massage, to treat muscle-related tensions and injuries. Both a Relaxation-focus and/or a Deep Tissue rehabilitative-focus can be included into treatment plans based on what the goals are of the patient. Read her bio here.
---
In Office Visits Are Temporarily On Hold
As a precautionary measure, and in accordance with the College of Naturopaths, Chiropractors and Massage Therapists of Ontario, Kleinburg Integrative Health, we will be temporarily discontinuing all in office visits. Read the details here.
---
Coronavirus Notice from Dr. Susan Slipacoff, ND
We have created a clinic update regarding the novel Coronavirus that originated in Wuhan, China (2019-nCoV). While the current risk to Canadian travelers and Canada is considered to be low; we continue to review updates from Public Health Ontario on infection control practices and guidance and will keep you updated, as needed. Read the notice here.
---
March 2020 Practitioner of the Month
The practitioner of the month for March 2020 is Leora Barak, Registered Holistic Nutritionist.
She is a graduate with Honours from the Canadian School of Natural Nutrition.
Leora fully acknowledges that each person is biochemically distinct with unique nutritional and lifestyle needs and, as such, her integrative approach to health focuses on complementary and customized Nutritional Therapy combined with sustainable lifestyle changes. She has a special interest in healthy & sustainable weight loss, infertility, and digestive disorders. Leora has proudly developed the IBD Program, a program which has been successful in bringing active Inflammatory Bowel Disease, and other inflammatory disorders, into clinical remission. She wholeheartedly believes that nutrition is the strongest weapon we have and the first line of defense against chronic disease. Read her bio here.
---
February 2020 Practitioner of the Month
The practitioner of the month for February 2020 is Dr. Polina Mak, Naturopathic Doctor and IV Therapy Practitioner. "I teach people with chronic infections, IBS and SIBO the action steps for building a strong immune system, healing leaky gut and reducing inflammation with ease" - Dr. Polina Mak ND

Through her clinical practice, teaching and writing, Dr. Polina Mak, ND, inspires a grounded and tangible sense of 'Wow! I really can feel better' for hundreds of people with chronic illness. She proves that by moving away from 'treat the symptom' and into 'treat the cause', even the longest time irritable bowel sufferers can bypass overwhelm and frustration, and instead achieve exciting momentum as they move closer to health and wellness. Read her bio here.
---
Practitioner of the Month - New for 2020
We are so proud of our team of practitioners here at KIH Clinic. Throughout the year we want to highlight these practitioners so you can get to know them better. We'll feature their strengths and area of focus so they can serve you better. They will also provide an article with health tips in an area they specialize. Watch our social media and website for these great tips.
January's Practitioner of the Month is Alexandra Gusinksy, Registered Psychotherapist. Meet Alexandra.
---
Attention Teachers!
Reminder that if you have ever thought about seeing a naturopath, now is a great time to do it. Your current insurance runs out at the end of the month and will renew again when school starts in September.
So don't let your coverage go to waste! Get the first visit expense and any desired tests ordered this week so that you can have your full coverage for the year to come.
Give us a call or click here, we hope to see you soon!!
---
Introducing Alexandra Gusinsky, Registered Psychotherapist
June 24, 2019
We are eager to introduce a new addition to the clinic. Alexandra Gusinsky is a Registered Psychotherapist with experience in a wide range of treatment modalities. She uses the form of therapy best suited to your unique needs, personality and circumstances. Learn more about Alexandra here.


---
Introducing Dr. Polina Mak, ND
April 23, 2019
We are thrilled to have Dr. Polina Mak, ND return from maternity leave in May. She will be starting back on a part-time basis and accepting patients on Wednesdays. Dr. Kristina Fallico, ND will continue at KIH Clinic until the end of June and see patients on Mondays and Saturdays. She is able to provide IV nutrient therapy.


---
Introducing Dr. Polina Mak, ND
August 10, 2018
We are pleased to welcome a new Naturopath to our clinic, Dr. Polina Mak.
Learn more about her clinical focus and find out how she may be able to support your health needs here.
We are thrilled to have Dr. Polina as a part of the KIH Clinic team.
---
Additional Hours for Katherine Anderson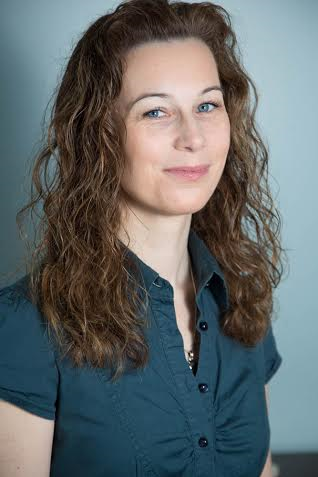 August 1, 2018
Our lovely Osteopath and Massage Therapist, Katherine Anderson, is now available on Wednesday mornings starting at 8am until 2pm. She will also be available 1 Sunday a month starting in September.

Learn more about Katherine's Osteopathic services and her massage therapy services
---
Welcome Back Dr. Perri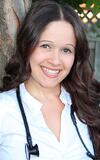 May 4, 2018
We are thrilled to have Dr. Daniella Perri, ND, in the office again. She's back from maternity leave and is eager to re-connect with her patients.
Dr. Daniella Perri, ND
Naturopath and Doula
---
Welcome to the KIH Clinic Team Angelica Necula
March 24, 2018
We are happy to have a new addition to the clinic. Angelica Necula is a Classical Homeopath and Certified Bowen Therapist and looks forward to supporting your healthcare needs.

Angelica Necula, Classical Homeopath and Certified Bowen Therapist